The Mandalorian Fanimation, Character Fans, and Gummy Boxes
Media Contact: Julie Chalpan
770.363.7085
CandyRific Expands Star Wars TM-Themed Line of Items Featuring Characters from the Disney+ Series, The MandalorianTM
Louisville, KY (May 11, 2021) CandyRific is expanding its line of Star Wars™-themed items featuring characters from the hit Star WarsTMlive action series, The Mandalorian, on Disney+. Available now are Fanimation fans and character fans, in addition to the popular gummies.
Item: The Mandalorian-inspired Fanimation Fans
Description: Check out the latest entry into CandyRific's growing Fanimation Fans offerings, inspired by The Mandalorian, which streams only on Disney+. CandyRific's technology allows you to have an animated LED show right in your hand. These cool candy novelty fans change due to the light turning on and off as they spin.The Fanimation Fan includes 0.28 oz. of assorted fruit flavored dextrose candies (natural flavors and colors).
SRP: $5.99
Shipping: 4, 12-count displays per case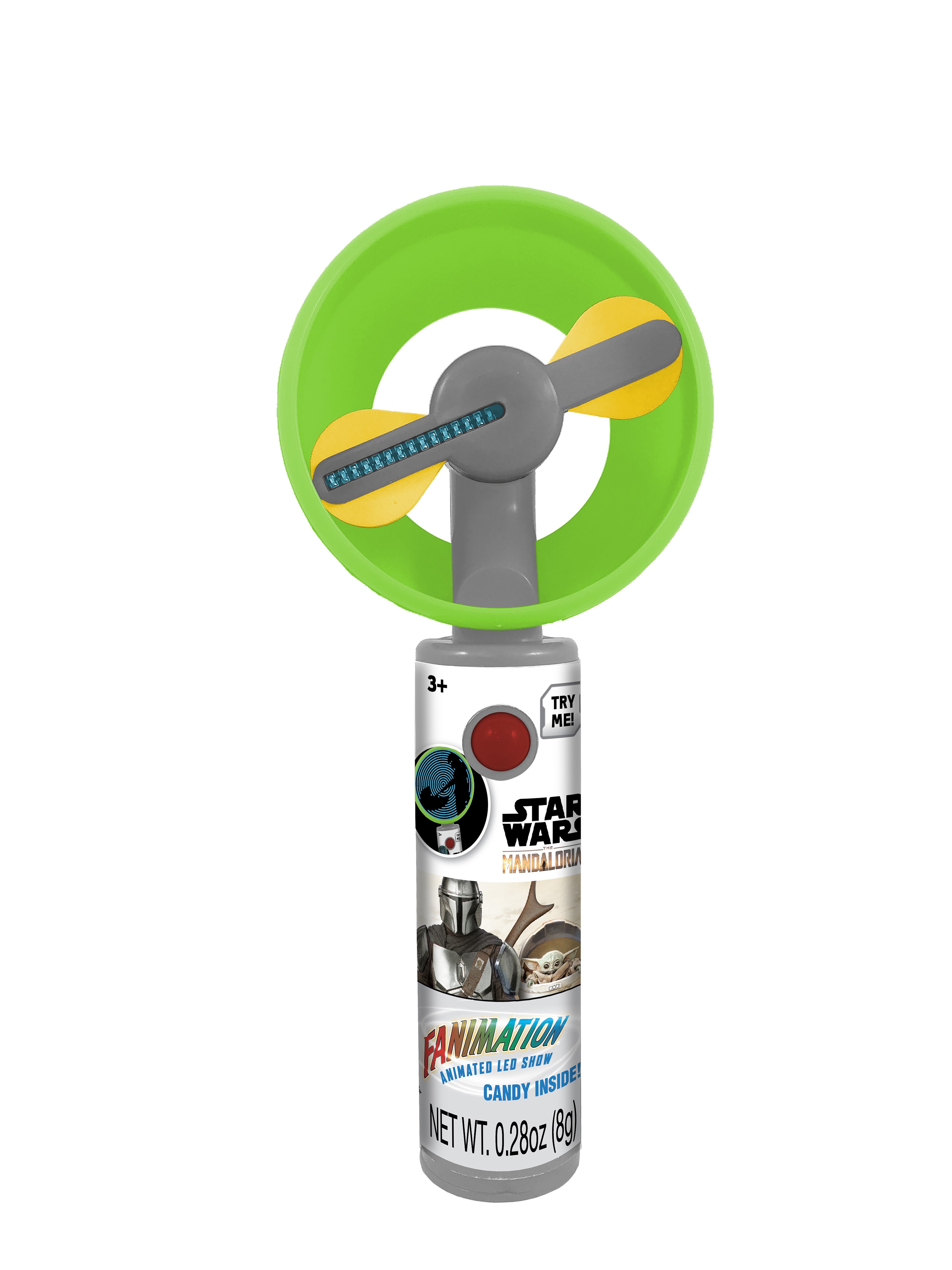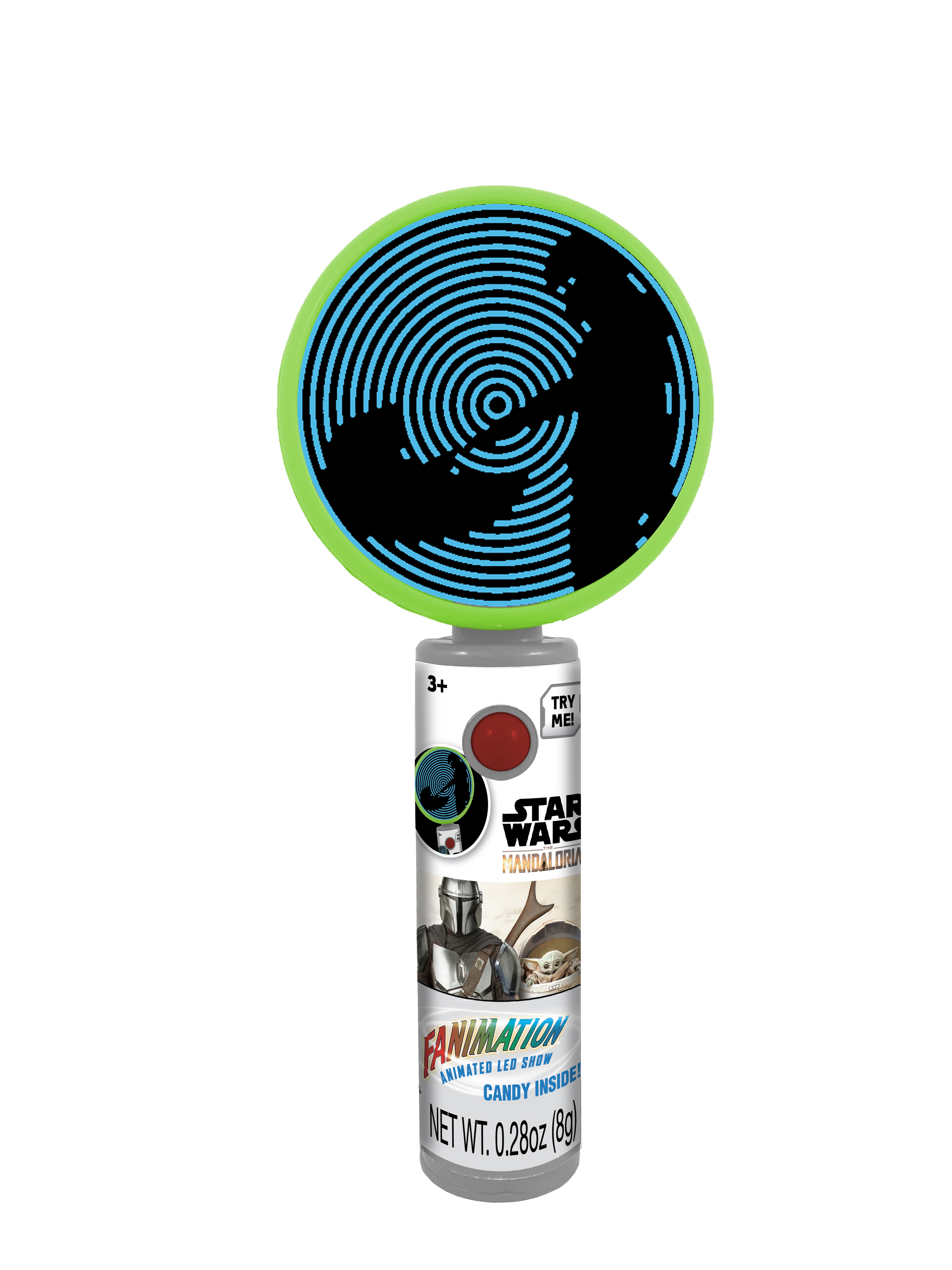 Item: Grogu-inspired Character Fans
Description: Grogu, from the Star Wars live action series The Mandalorian on Disney+, is the latest fan-favorite character to be reimagined in CandyRific's candy fan offerings. Push the button and feel a burst of cool air. Each fan comes with 0.53 ounces of assorted fruit flavored dextrose candies (natural flavors and colors).
SRP: $5.99
Shipping: Two, 12-count displays per case
Items: Star Wars Gummy Boxes
Description: These gummies are available in two styles – the Mandalorian style, which features gummies in red and purple shaped in the form of the Mandalorian's helmet, and the Grogu style, which features Sorgan frog-shaped gummies in blue and green. Each box contains 6 ounces of fruit flavored gummy candy.
SRP: $2.99 per box
Shipping: 24 die-cut character shaped gummy boxes per case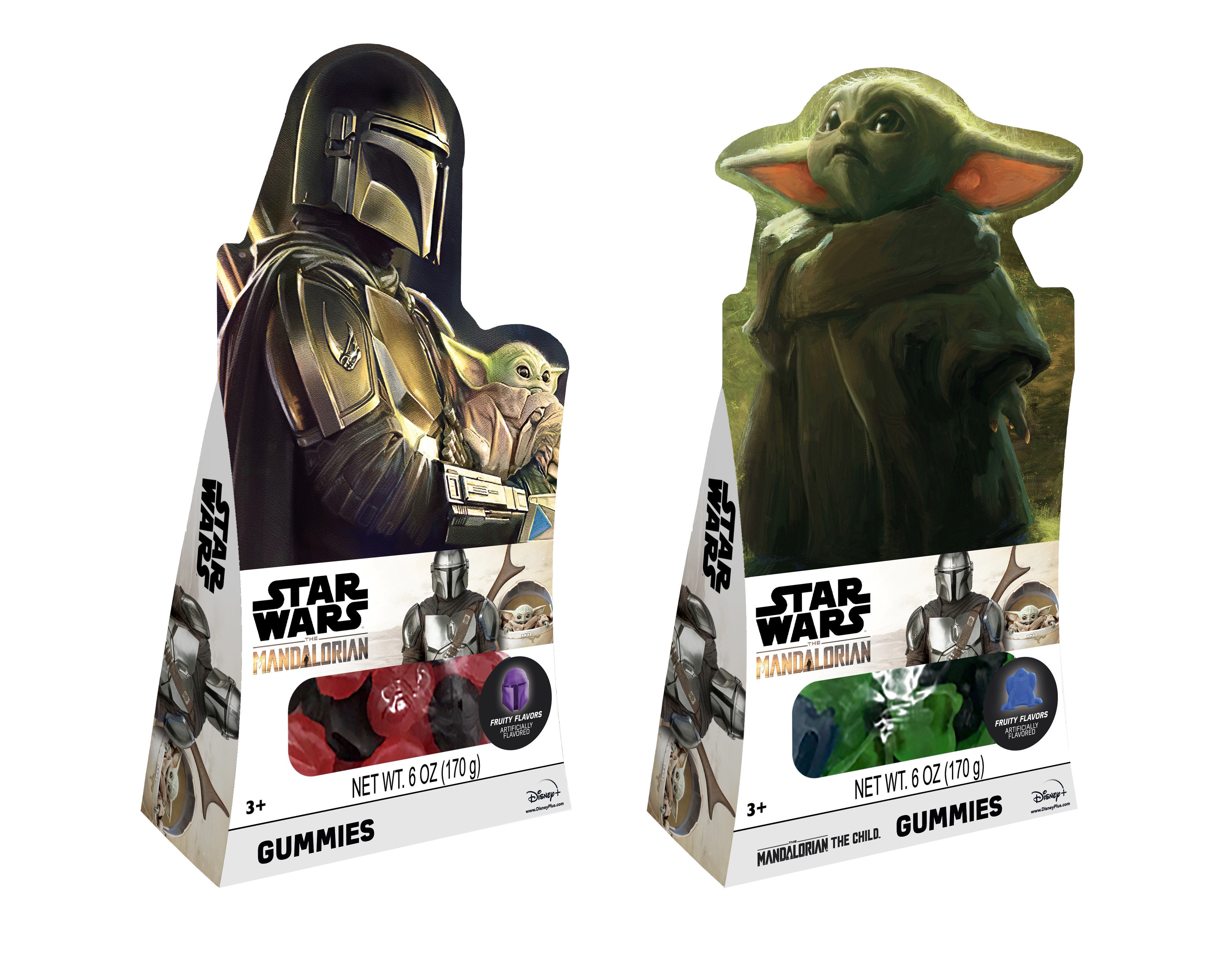 CandyRific sells candy and novelty product combinations utilizing popular licensed brands. All products have a high perceived value, are merchandised in colorful displays and are especially popular with collectors. The company has distribution with most of the major retailers in the U.S. and distributors in almost every major market in the world. CandyRific has appeared on the Inc. 500 and Inc. 5000 lists of fastest growing companies in the U.S. consecutively for the last eight years and was named one of Louisville's Businesses of the Year for 2016.
Retailers interested in CandyRific novelties can call 502-893-3626, or visit www.candyrific.com.
For more information, please visit www.candyrific.com.
STAR WARS and related properties are trademarks and/or copyrights in the United States and other countries, of Lucasfilm Ltd. and/or its affiliates. © & TM Lucasfilm Ltd.