Halloween is fast approaching!
Halloween is right around the corner and CandyRific has a little something for everyone!

If you want to pick up something that offers some frightening fun be sure to check out our Zombie Talkers and Pop Out Coffins. Each item features scary sounds and eyes that light up and glow. To play it safe this year and keep track of your little one's while trick-or-treating CandyRific has a few options to help light the way. The Mickey & Minnie Safety Lights or the Marvel Avengers Safety Lights all come with a clip on the back to affix to your child's costume plus an on/off switch so that the light can remain on while out trick-or-treating.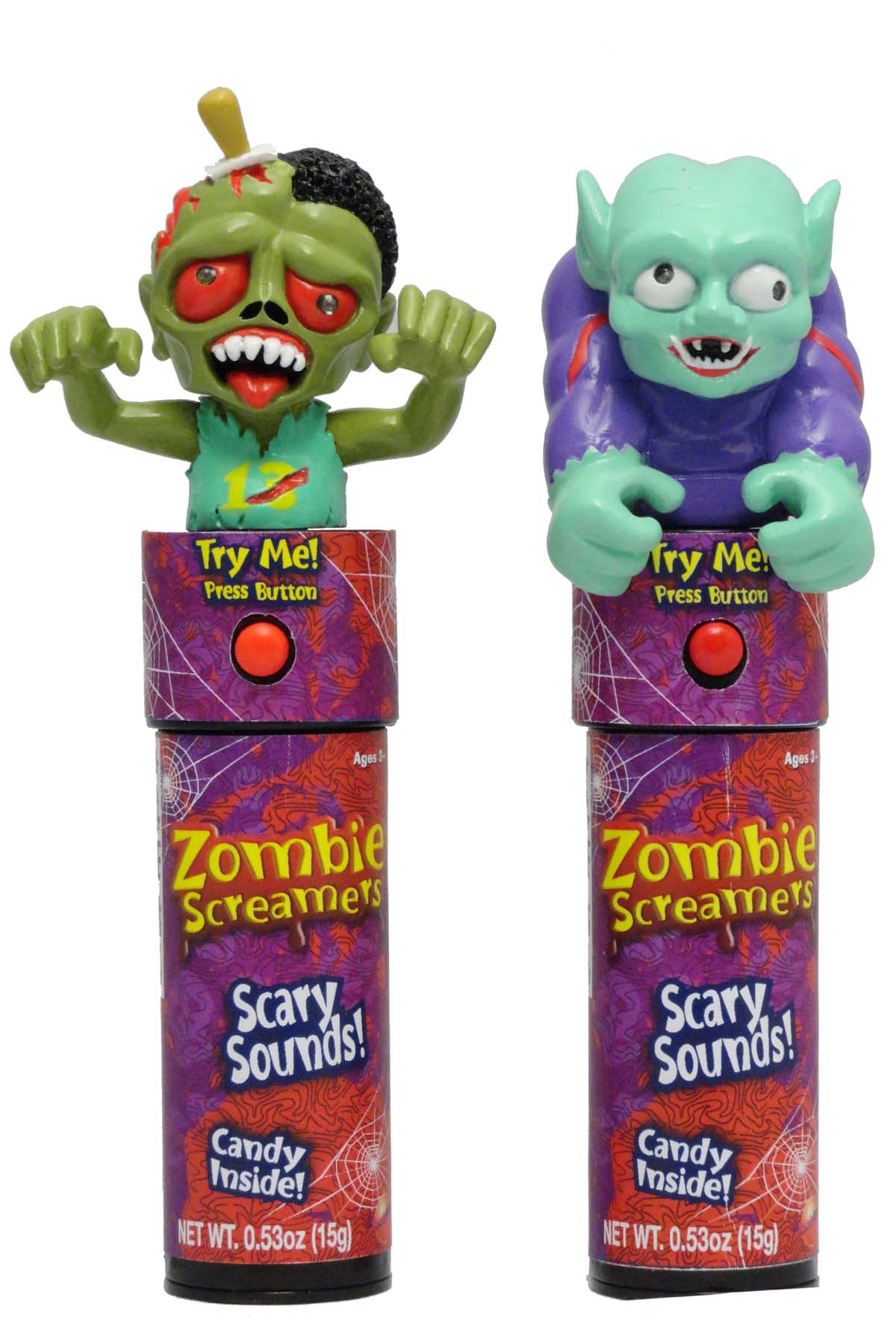 Our M&M Halloween Fans feature Red, Blue and Yellow M&M characters dressed up in cool Halloween costumes and the child-safe foam fan blades glow-in-the-dark! It's a great item that kids, parents and collectors will all enjoy.
Also available for 2015 only is the M&M Collectible Halloween Dispenser. The Blue M&M character makes a great decoration in your home or office for the Halloween season so you always have some treats close by!
For more information, please contact us here.